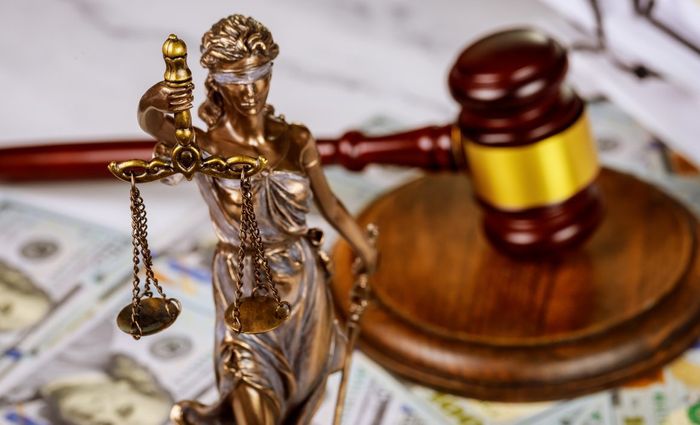 Experienced Family Lawyer in Matthews, North Carolina
Matters of the family are matters of the heart. That's why our expert family law attorneys at Weaver, Bennett and Bland, P.A. provide legal support with compassion and understanding. Our goal is to provide a quick resolution for your family in the Matthews area to minimize the emotional hardship these cases tend to cause. We help you navigate the legal complexities of your case, and fight hard for your rights. The same goes for unmarried couples, and those working through the adoption process. Contact us to set up a consultation.
Our NC Family Law Services
Absolute Divorce

Alimony

Child Custody and Support

Marital Agreements

Visitation

Separation

Spouse Infidelity Lawsuits
What is Family Law?
Family law is a legal field that deals with relationships between family members, such as marriage, civil unions, domestic partnerships, adoptions, paternity, guardianship, domestic abuse, surrogacy, child abuse, and child abduction.
If you are considering a separation or divorce, or you are already involved in any of these matters, our experienced attorneys can help provide you with the best advice and representation. We can help you protect your rights, your family, and your future.
Are There Other Types of Family Law Cases?
There are some topics in family law that are not related to a dissolution of a marriage, these include prenuptial and postnuptial agreements, adoptions, name changes, and transfers of custody for educational or other purposes. One other type of case exists and that is a Department of Social Services/Child Protective Services juvenile court case where parents may have their children removed from their care due to abuse or neglect.
Should I Call a Family Law Attorney?
If you're considering separation or divorce, you should call our firm to discuss your options and the smartest path forward to protect what's important to you in life. You should also call our attorneys if your spouse moves out or separates from you, or if you're involved in any sort of domestic disturbance.
How do I Know if I Need a Family Law Attorney?
If you're considering separation or divorce, or if litigation has already begun regarding your divorce, you need a lawyer. Although there's nothing that prohibits you from representing yourself, the court will hold you to the standards of an attorney for your pleadings, evidentiary matters, and procedural requirements including courtroom etiquette and behavior. In any family law situation hiring Weaver, Bennett & Bland is a major benefit. We will explain matters to you and will advise you. We will prepare the proper pleadings, file them and make sure they are served properly. Our lawyers will seek out and obtain evidence and present it properly in court, and then argue the appropriate law as it applies to your case. In addition, alimony and equitable distribution (property) cases are "paper-intensive," meaning, there is a lot of gathering, organizing, analyzing, and preparing documents for various purposes. Our lawyers and legal team members will be invaluable in such cases.
Agreements vs. Litigation
Agreements
Coming to an out-of-court agreement to resolve your family law matter is less time-consuming and less expensive than litigation.
Agreements also cause less animosity between the parties and do not place the children in the middle.
Agreements can be arrived at through communications between you and your spouse, through negotiations with attorneys, or through mediation.
Litigation
Litigation is costlier than reaching an agreement, but the rewards may be higher (although the risk may be higher as well).
You can ask that a judge rule on your requests for custody, alimony, and equitable distribution.
What Happens in a Consultation?
The attorney should look over your biographical information to determine such information as the opposing party, date of marriage, date of separation, and the number and ages of children. The attorney will then usually let you explain why you are consulting. He or she should then discuss the matter; in a separation scenario, the attorney should address:
How and When to Separate
Custody and Child Support
Alimony Exposure
Property Settlement (Equitable Distribution)
Methods of Settlement
Costs of Negotiating an Agreement and Costs of Litigation
If you retain, you should be given a contract to review with billing practices spelled out.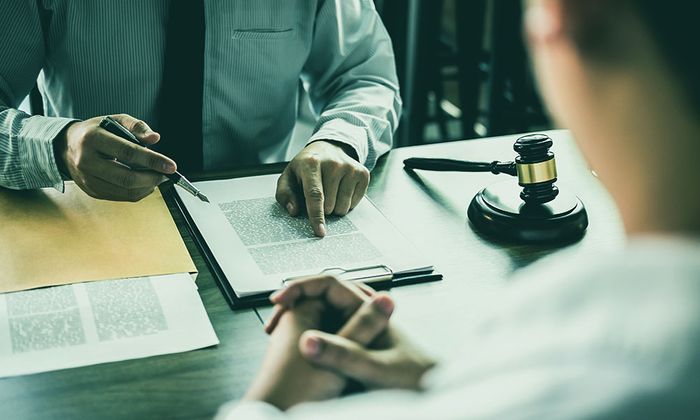 Why Choose Weaver, Bennett and Bland, P.A.?
Our firm has been serving families in Matthews are the surrounding communities of Greater Charlotte for close to four decades.

We're known as one of the region's most trusted firms.

We have knowledgeable and experienced attorneys who are willing to fight for your interests.

We bring compassion and professionalism to the table for each case.

Our extensive courtroom experience has led to victories in some of the highest conflict cases.

Our mediation and negotiation skills have led to a settlement before a trial was needed.

We believe settlements are in the best interest of all parties, especially when children are involved.
If you're looking for a family law attorney with tenacity and a willingness to battle for your cause, then contact us directly at Weaver, Bennett and Bland, P.A. of Matthews, NC today to schedule a consultation.