Family Law
Experienced Family Lawyer In Matthews, North Carolina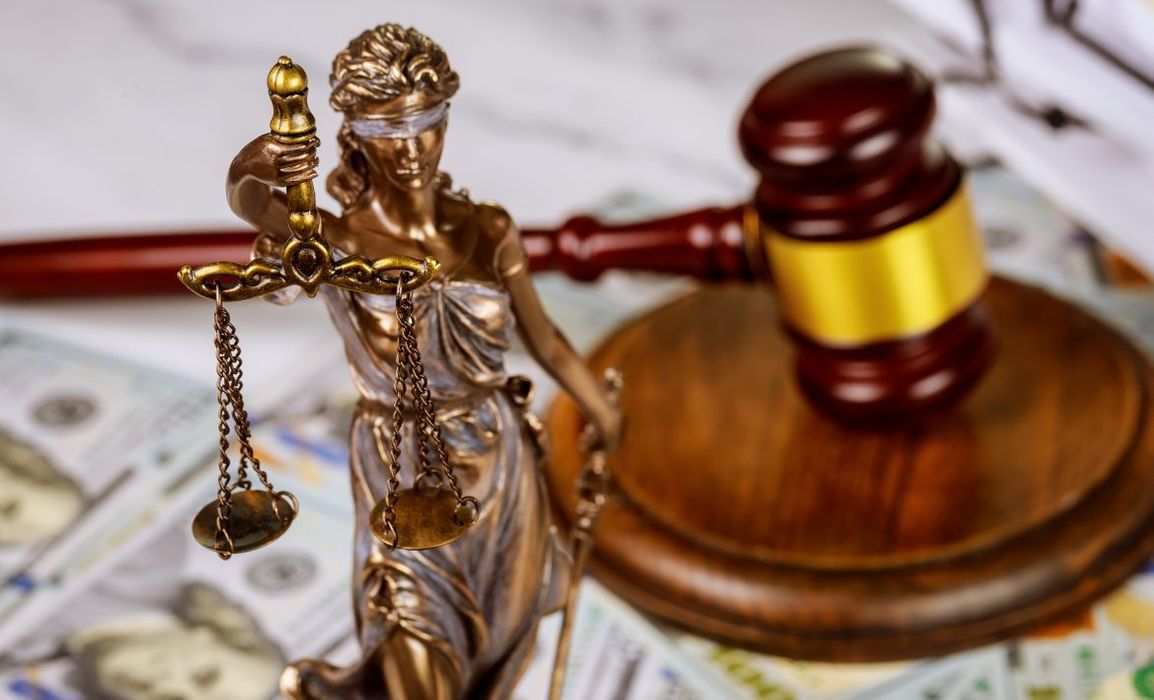 Matters of the family are matters of the heart. That's why our expert family law attorneys at Weaver, Bennett and Bland, P.A. provide legal support with compassion and understanding. Our goal is to provide a quick resolution for your family in the Matthews area to minimize the emotional hardship these cases tend to cause. We help you navigate the legal complexities of your case, and fight hard for your rights. The same goes for unmarried couples, and those working through the adoption process. Contact us to set up a consultation.
Our NC Family Law Services
Absolute Divorce

Alimony

Child Custody and Support

Marital Agreements

Visitation

Separation

Spouse Infidelity Lawsuits
What is Family Law?
Family law is a legal field that deals with relationships between family members, such as marriage, civil unions, domestic partnerships, adoptions, paternity, guardianship, domestic abuse, surrogacy, child abuse, and child abduction.
If you are considering a separation or divorce, or you are already involved in any of these matters, our experienced attorneys can help provide you with the best advice and representation. We can help you protect your rights, your family, and your future.
Are There Other Types of Family Law Cases?
Not all topics in family law are related to the dissolution of a marriage. For instance, family law also includes prenuptial and postnuptial agreements, adoptions, name changes, and transfers of custody for educational or other purposes. One other type of case exists and that is a Department of Social Services/Child Protective Services juvenile court case where parents may have their children removed from their care due to abuse or neglect.
Should I Call a Family Law Attorney?
If you're considering separation or divorce, you should call our firm to discuss your options and the smartest path forward to protect what's important to you in life. You should also call our attorneys if your spouse moves out or separates from you, or if you're involved in any sort of domestic disturbance.
How do I Know if I Need a Family Law Attorney?
If you're considering separation or divorce, or if litigation has already begun regarding your divorce, you need a lawyer. Although there's nothing that prohibits you from representing yourself, the court will hold you to the standards of an attorney for your pleadings, evidentiary matters, and procedural requirements including courtroom etiquette and behavior. In any family law situation, hiring Weaver, Bennett & Bland is a major asset. We will explain matters to you and will advise you. We will prepare the proper pleadings, file them and make sure they are served properly. Our lawyers will seek out and obtain evidence and present it properly in court and then argue the appropriate law as it applies to your case. In addition, alimony and equitable distribution (property) cases are "paper-intensive," meaning, there is a lot of gathering, organizing, analyzing, and preparing documents for various purposes. Our lawyers and legal team members will be invaluable in such cases.
Agreements vs. Litigation
Agreements
Coming to an out-of-court agreement to resolve your family law matter is less time-consuming and less expensive than litigation.
Agreements also cause less animosity between the parties and do not place the children in the middle.
Agreements can be arrived at through communications between you and your spouse, through negotiations with attorneys, or through mediation.
Litigation
Litigation is costlier than reaching an agreement, but the rewards may be higher (although the risk may be higher as well).
You can ask that a judge rule on your requests for custody, alimony, and equitable distribution.
What Happens in a Consultation?
The attorney should look over your biographical information to determine such information as the opposing party, date of marriage, date of separation, and the number and ages of children. The attorney will then usually let you explain why you are consulting. He or she should then discuss the matter; in a separation scenario, the attorney should address:
How and When to Separate
Custody and Child Support
Alimony Exposure
Property Settlement (Equitable Distribution)
Methods of Settlement
Costs of Negotiating an Agreement and Costs of Litigation
If you retain, you should be given a contract to review with billing practices spelled out.
How Much Does a Divorce Cost in North Carolina?
The cost of a divorce in North Carolina can vary significantly depending on various factors, including the complexity of the case, whether it's contested or uncontested, the presence of assets, child custody issues, and spousal support considerations. Generally, an uncontested divorce with a well-drafted premarital agreement tends to be more cost-effective than a contested one.
Uncontested Divorces: Uncontested divorces typically involve less legal work and, therefore, tend to be less expensive. In such cases, both spouses agree on key aspects of the divorce, such as property division and child custody, which reduces the need for extensive negotiations and court proceedings. However, even in uncontested divorces, it's essential to ensure that any premarital agreements are properly drafted and legally sound to avoid potential disputes down the road.
Contested Divorces: On the other hand, contested divorces can be more costly due to the additional time and resources required for negotiations, court appearances, and potentially complex legal issues. The cost of a contested divorce can vary widely depending on the length of the proceedings and the need for expert witnesses or forensic accountants to evaluate financial matters.
To get a more accurate estimate of how much your specific divorce case may cost, it's advisable to consult with an experienced family law attorney who can assess the unique circumstances of your situation and provide you with a personalized cost estimate. They can also help you explore options for achieving a cost-effective resolution while protecting your rights and interests.
How and When to Separate
Custody and Child Support
Alimony Exposure
Property Settlement (Equitable Distribution)
Methods of Settlement
Costs of Negotiating an Agreement and Costs of Litigation
If you retain, you should be given a contract to review with billing practices spelled out.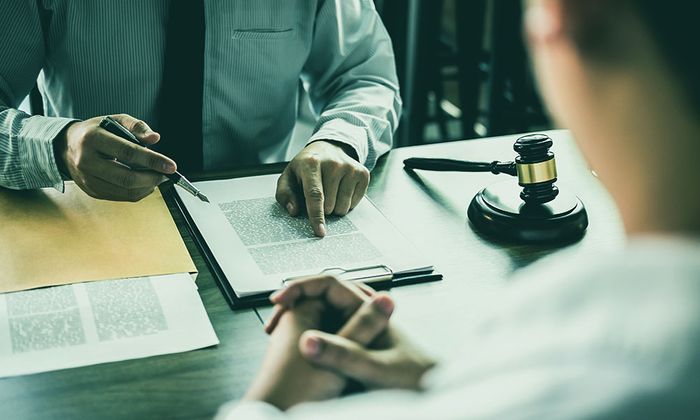 Why Choose Weaver, Bennett and Bland, P.A.?
When it comes to selecting a law firm to represent your interests in Matthews, Greater Charlotte, and surrounding communities, Weaver, Bennett & Bland, P.A. stands out for several compelling reasons:
Deep Roots in the Community:
With nearly four decades of dedicated service, our firm has become an integral part of the Matthews community. Our long-standing presence reflects our commitment to helping families like yours navigate the legal challenges they face.
Trusted Reputation:
We take pride in being recognized as one of the most trusted law firms in the region. Our clients and peers trust us to provide reliable, effective, and ethical legal counsel.
Experienced Advocates:
Our team comprises knowledgeable and experienced attorneys who are not just committed but also willing to fight vigorously for your interests. We understand the complexities of the legal system and are dedicated to achieving the best outcomes for you.
Compassionate & Professional:
At Weaver, Bennett & Bland, we blend compassion with professionalism in every case we handle. We understand that legal matters can be emotionally charged, and we are here to guide you with empathy and understanding.
Successful Track Record:
Our extensive courtroom experience has resulted in victories in some of the most challenging and high-conflict cases. We have the skills and tenacity to navigate complex legal disputes effectively.
Skilled Mediators and Negotiators:
We believe in the power of mediation and negotiation to resolve disputes amicably. Our adept negotiation skills often lead to settlements before the need for a trial, saving you time, money, and emotional stress.
Prioritizing Families:
When children are involved, we place a strong emphasis on reaching settlements that prioritize their well-being. We believe that peaceful resolutions are generally in the best interest of all parties, particularly when families are affected.
At Weaver, Bennett & Bland, P.A., we don't just offer legal services; we offer a partnership dedicated to safeguarding your interests and achieving the best possible outcomes for your unique situation. When you choose us, you're choosing experienced, trustworthy, and compassionate advocates who are committed to your success.
If you're looking for a family law attorney with tenacity and a willingness to battle for your cause, then contact us directly at Weaver, Bennett & Bland, P.A. of Matthews, NC today to schedule a consultation.