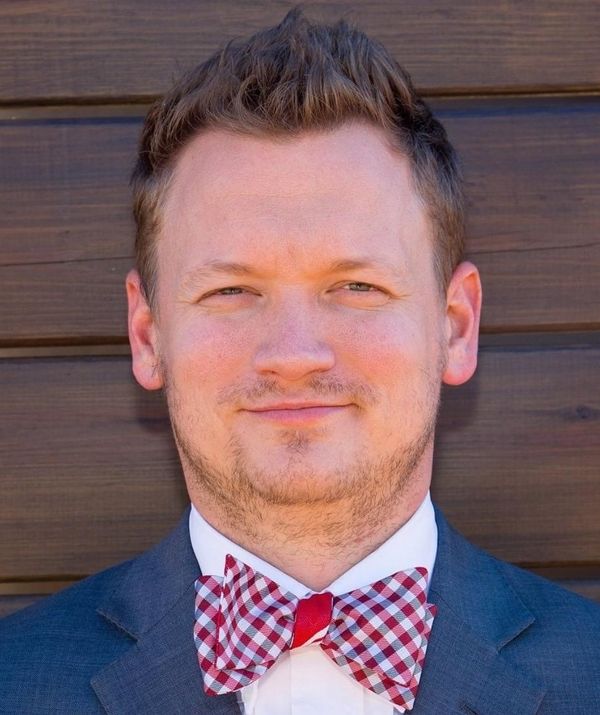 David B. Sherman, JR.
Associate Attorney
David B. Sherman, Jr. is an associate attorney with Weaver, Bennett, and Bland, P.A., in Matthews, North Carolina who has nine years of experience in the practice of law and with helping clients find a solution to their case that works for them.
David's approach to domestic cases centers around quality representation of each individual client and their own specific needs. David takes the time to explain all the options an individual has with respect to their specific family law case. He explains how mediation or other forms of alternative dispute resolution work, and then explains the court process. Then, David works with the client to decide which path to take in achieving that client's goals. David also provides clients with the unique perspective of being a North Carolina Dispute Resolution Commission Certified Family Financial Mediator and can share that insight with clients who face complex family financial matters such as equitable distribution.
Experienced Family Law Attorney in North Carolina
With other types of civil litigation, David will work with clients to achieve their goals and will do so in a fiscally responsible manner. Whether you are financially harmed by a contractor's mistakes or hurt as the result of a motor vehicle accident, David will gladly take the time to listen to your story and advise you accordingly.
During the past nine years, David has amassed a substantial amount of trial experience having tried matters in Mecklenburg, Gaston, Cabarrus, and Union counties. David's knowledge and expertise have proven successful as he has guided many clients to favorable outcomes. Many of these clients speak highly of David and have recommended him to their friends and family.
After nine years in private practice at other firms in the Charlotte area, David joined Weaver, Bennett, & Bland, P.A. in 2023.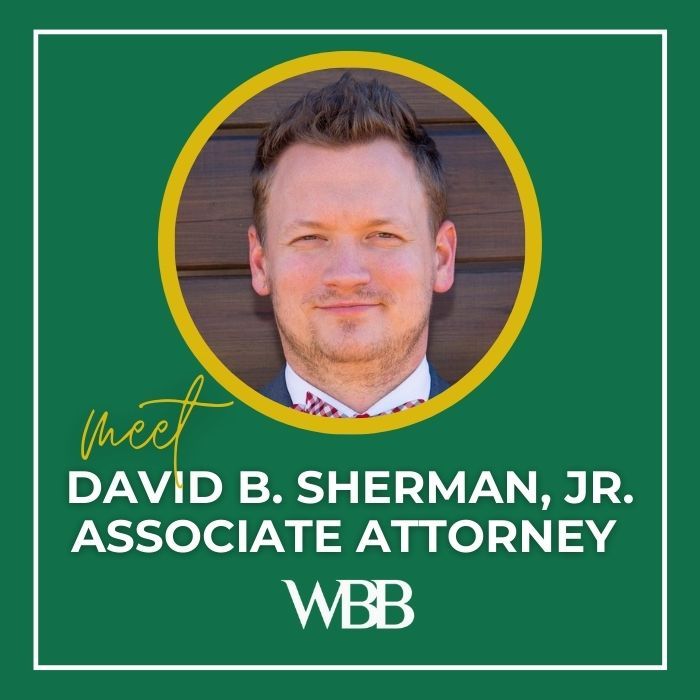 Who We Are — About David
Hometown: Walnut Cove, NC

I'm a huge fan of: Sports and reading

Favorite food: Seafood

I value: My family and friends

I spend my free time: Playing golf, spending time with my wife and our son, and watching sports in person or on TV

As a child I feared: Heights

Why I enjoy Domestic Law/Civil Litigation: I enjoy domestic law because I enjoy helping people navigate through what is undoubtedly one of the worst times of their lives to reach a resolution and move forward in a positive direction. I enjoy civil litigation because I enjoy helping clients think critically about their situation, ensure no detail is left unnoticed, and receive compensation for their damages.
Education
Hampden-Sydney College in 2009 and Charlotte School of Law in 2013.
Associations
Assistance League of Charlotte Teen Court Program, Member Business Leaders of Charlotte, Member Mecklenburg County Bar Association, Chair of the Continuing Legal Education Committee