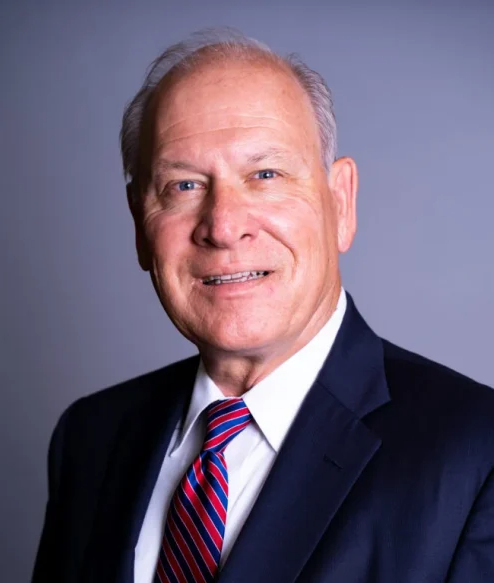 William G. Whittaker
Partner – Attorney at Law
William G. Whittaker (Bill) is a distinguished family law attorney at Weaver, Bennett & Bland, P.A. in Matthews, North Carolina with over 30 years of experience in helping his clients navigate difficult periods in their lives.
Separating from one's spouse or partner is never easy, but Bill's knowledge and experience help ease the uncertainty that goes with a separation. In every consultation, Bill explains the issues involving custody, child support, alimony, and property settlement. He then goes on to explain the methods of obtaining a settlement, the reasons and structure of mediation, and the procedures for litigation. He will then offer advice and counsel as to the best way to meet his client's goals.
Experienced Family Law Attorney in Matthews, NC
Bill possesses extensive courtroom experience, having appeared in well over one thousand family law hearings and trials on custody, child support, alimony, and property settlement cases. Bill's extensive knowledge and experience have earned victories in some of the longest and most high-conflict custody cases in both Mecklenburg and Union counties. He has litigated equitable distribution in marital estates worth more than 5 million dollars but understands each client and each case is equally important. Bill has been recommended to clients by many attorneys who know him and who have been involved in cases against him, the sincerest praise an attorney can receive. Many of these attorneys recommend Bill for his tenacity and willingness to battle for his client's cause.
However, Bill realizes it is always best to attempt to achieve a settlement before trial, if possible. Bill has resolved through negotiation and mediation hundreds of custody, child support, alimony, and property settlement cases. Bill explains that settlements are usually less time intensive, are far less expensive, and create less animosity between the parties than litigation. In cases where children are involved, settlements are always in the children's best interests.
Bill graduated from UNC Charlotte in 1975 and The University of Tennessee College of Law in 1982. After a few years in corporate law and in his own firm, Bill joined Weaver, Bennett & Bland in 1988 and became a partner in 1996. Bill is heavily involved in the communities of both Mecklenburg and Union Counties. He has served as president of numerous boards at UNC Charlotte and of the Rotary Club of Waxhaw-Weddington.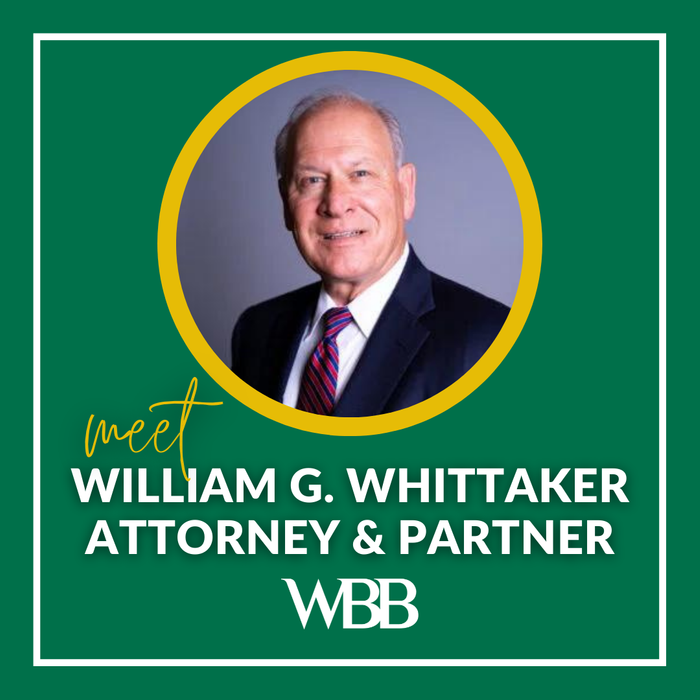 Who We Are — About Bill Whittaker
Hometown: Charlotte, NC.

I'm a huge fan of: All forms of athletics, especially Charlotte area teams and Charlotte 49ers.

Favorite food: Mexican and Thai.

I value: My friendships.

I spend my free time: Walking dogs, participating in and spectating sports, and reading.

As a child I feared: Clown pictures.

Why I enjoy Domestic Law: I enjoy Domestic Law because It provides deep satisfaction when I can help a family resolve difficult separation issues, especially custody without a trial.
If you need a family law attorney who is knowledgeable, experienced, and willing to fight for your goals, but looks after your financial interests in attempting to settle first, call Bill Whittaker at Weaver, Bennett & Bland, P.A. in Matthews, North Carolina today.
Bar Admissions
North Carolina State Bar U.S. District Court Eastern, Middle and Western Districts of North Carolina North Carolina Court of Appeals
Education
University of North Carolina at Charlotte, B.A. University of Tennessee College of Law, J.D.
Associations
North Carolina Academy of Trial Lawyers – Member Mecklenburg County Bar, Since 1982 North Carolina State Bar Association, 1982 – 2016 Union County Bar Association, Since 2003 Matthews Chamber of Commerce – past Board member Union County Red Cross – Rhapsody in Red committee member 2005-2007 University of North Carolina at Charlotte Alumni Association Board of Directors 2003- 2009; President 2006-2008 Board of Directors -Athletic Foundation of the University of North Carolina at Charlotte, 2009 -2016; Gold Rush Chair 2014 and 2015; Annual Fund Chair 2016; President 2017 Waxhaw-Weddington Rotary Club 2004-2022; President, 2007-2008; Foundation Chair, 2009-2014
Pro Bono Activities
Elder Law Pro Bono Program – MCB, 1996 – 1998
Honors & Awards
Society of 49 –UNC Charlotte Mecklenburg County Bar Association Award, 2003 Lawyer Referral Service Member of the Year, 2003 Distinguished Alumni Award – Charlotte Catholic H.S.
Representative Cases
Blum v. Rhodes Cox v. Cox v. Layne
Media & Publications
Grandparent's Visitation Rights in N.C.